Product info
Product: DDMC Vector® 1.0ml ( Transfection reagent ) Cat.#.RS0001
Contents: DDMC Vector (cationic polymer based) - autoclaved, 1 protocol.
Storage conditions: store at 4℃
Price: ¥35,000JPY  (Approximately: $345USD, €290EUR )



Product: DDMC Vector® 0.5ml ( Transfection reagent ) Cat.#.RS0002
Contents: DDMC Vector (cationic polymer based)- autoclaved, 1 Protocol.
Storage conditions: store at 4℃
Price: -----

- Product description -
DDMC Vector transfection reagent is an easy to use, cationic polymar based (DEAE-Dextran MMA Copolymer) delivery reagent providing high efficiency transfection of DNA/ RNA with low cytotoxicity and stable across a broad range of cells.
- The characteristics of DDMC Vector with DEAE-Dextran MMA Copolymer
Fast and easy procedure

High efficiency in vivo and in vitro transfection

Best results with DNA and RNA applications

Broad peak performance

Broad cell line range

Stable for autoclaving Sterilizationat at 121°C for 15 min.

Applicable in high-throughput-screening(HTS)

No serum inhibition

Excellent reproducibility

Low toxicity in comparison with DEAE-dextran

High DNase protection facility against DNase degradation

Adjuvant effects of DDMC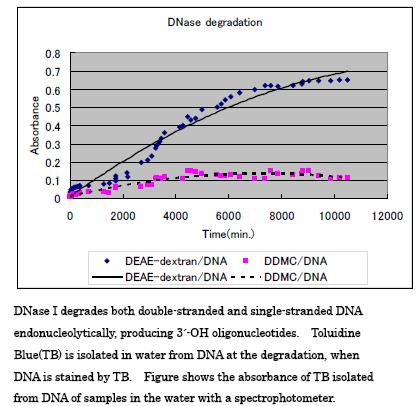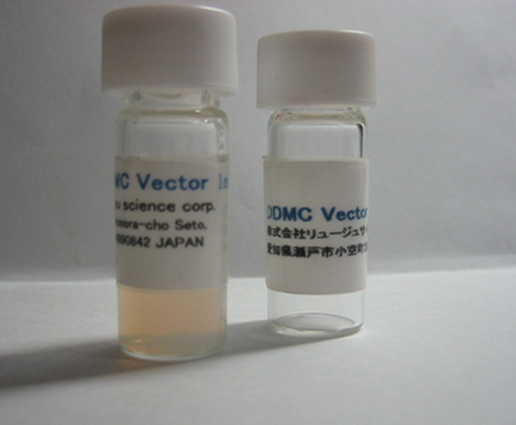 Research papers
The full recovery of mice (Mus Musculus C57BL/6 strain) from virus-induced sarcoma after treatment with a complex of DDMC delivery system and sncRNAs.
Non-coding RNA Research. pp.69-78(2019)



Supermolecular drug challenge to overcome drug resistance in cancer cells.
Drug Discovery Today pp.1556-1563(2018)



Small non-coding RNAs as regulators of structural evolution and carcinogenesis.
Non-coding RNA Research. pp.88-92(2017)



Toxicity and Transfection Efficiency of New Non-Viral Delivery Systems for Small Non-Coding RNAs: Amphiphilic Poly(N-Vinylpyrrolidone) and Diethylaminoethyl-Dextran-Methacrylic Acid Methyl Ester Copolymer.
Advanced Science, Engineering and Medicine. pp.426-431(6)(2017)



Intratumoral gene therapy versus intravenous gene therapy for distant metastasis control with 2-Diethylaminoethyl-Dextran Methyl Methacrylate Copolymer Non-Viral Vector p53.
Gene Therapy 21, 158-167 (2014)

* This product is for research use only.

| HOME |
Copyright(C) 2020 Ryujyu science corporation. All rights reserved.